18 inmates of Vadodara Central Jail test positive for Covid-19 | Vadodara News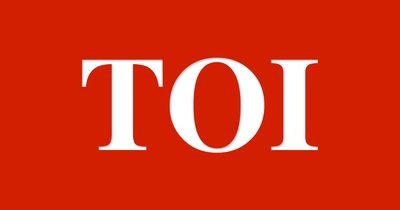 Vadodara: Eighteen inmates of Vadodara Central Jail tested positive for coronavirus on Saturday night.
Out of the samples of 25 inmates which were randomly taken last week, 18 prisoners turned out to be positive. However, all 18 prisoners are asymptomatic and have been admitted at a special Covid-19 ward at the SSG Hospital. "We had randomly taken samples of inmates who were above 60 years. We have identified the jail staff who had come in contact with these inmates," said jail superintendent, Baldevsinh Vaghela. Five jail staffers submitted their samples on Sunday and their reports are awaited.
Earlier, too, two inmates had tested positive. One of the inmates, who was admitted to a hospital in Ahmedabad for surgery, had tested positive and another inmate who was in contact with him had contracted the virus.
Jail officials said that they are taking precautions and following protocols to ensure that the virus does not spread among the inmates and jail staff. "Any new prisoner who comes to jail is kept in isolation in a separate barrack for two weeks. They are shifted to regular barracks only after their isolation period ends," Vaghela said.
The central jail has over 1,300 inmates including under-trials and those detained under the Prevention of Anti-Social Activities (PASA) Act.
The fresh cases within VMC limits have been reported from Manjalpur, Waghodiya Road, Gorwa, Ajwa Road, Pathargate, Karelibaug, Warasiya, Akota, Danteshwar, Chhani, Sama, Fatehgunj, Gotri Road, Tarsali, Refinery Road, Tandalja, Sangam crossroads, Vasna Road, etc.