Another peak for Vadodara with 72 new cases in a day | Vadodara News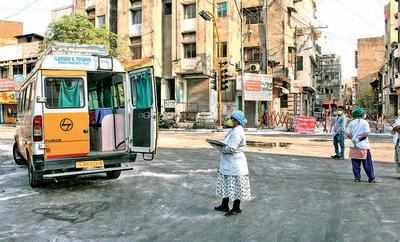 Vadodara: There seems to be no let up in the number of fresh Covid-19 cases being reported in the city and district. In yet another spike, 72 persons tested positive since Friday evening taking the total number of cases to 2,994.
The number of tests conducted in a day crossed the 500 mark for the first time with 502 samples being tested. Amongst the new cases within VMC limits, the largest number was from the north zone of the city where 26 cases were reported. This was followed by the south zone where 12 cases were reported and the east zone where nine cases were reported.
Seven cases were reported from the west zone.
The rural areas of the district saw 18 more cases since Friday evening. These included cases from Savli, Dabhoi, Bil, Bhayli Road and Padra.
The Vadodara Municipal Corporation (VMC) did not confirm any deaths in the city and the death toll of Covid-19 positive persons with the viral infection as the primary cause of death remained at 57. Several other Covid-19 patients with comorbidities or suffering from other serious ailments have passed away, but their number has been kept under the wraps by the civic body.
With 31 more persons being discharged from various hospitals and home isolation, the total number of patients who have been discharged reached 2,131.
This leaves 806 persons under treatment including 37 on ventilators or BIPAP machines. As many as 140 others are on oxygen support while the condition of 629 patients is stable.