Car fraud gang busted, two arrested | Vadodara News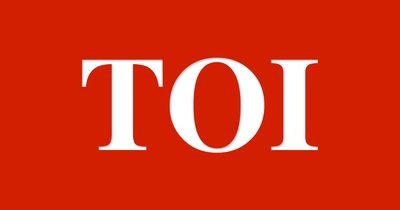 Vadodara: The prevention of crime branch (PCB) has busted a gang that duped car owners in Gujarat and sold off their vehicles over last four months.
The cops arrested two persons, including a bootlegger and four luxurious cars have been seized.
Two other accused _ Jimmy and Mohammed _ who are from Surat, are yet to be arrested. According to the police, the gang used to take advantage of the lockdown for duping people. "Hemil Patel who is based in Navsari, had approached many people during the lockdown and took their cars on rent. He used to tell them that the cars will be used for social service. Patel paid hefty rent to the owners," said R C Kanamiya, police inspector, PCB.
Hemil then contacted Jimmy and Mohammed, who made bogus documents of these vehicles. "The gang used to sell off these cars for lower prices by producing the bogus documents. Owners of the cars got no whiff of the fraud as they were paid rent regularly," Kanamiya told TOI. The gang had sold off cars from Surat, Navsari, Bharuch and Vadodara.
Interestingly, half of these cars were sold to bootleggers who used them for ferrying liquor. "They aimed to escape police vigil by using high-end cars. We have seized three cars while the Surat police have seized one," Kanamiya added. The police have arrested Hemil and bootlegger Himanshu Agrawal, a resident of Vadodara.
The police said that Hemil owns a poultry in Chikli at Navsari and had good contacts there. He used his local network to rent cars and then sell them off. Investigators learnt about the fraud when they seized a car from the city in connection with another case some time ago. When they tracked down the owner, he told them that he had rented it to Hemil. "We are hoping to seize more cars once we get hold of Jimmy and Mohammed," Kanamiya said.