Elections for GCMMF's chief, vice-chairman today | Vadodara News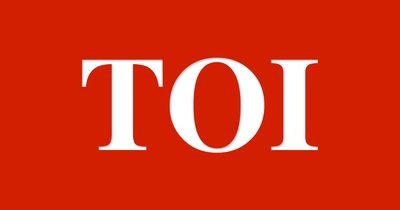 Vadodara: Elections for the top posts of country's largest co-operative – the Gujarat Co-operative Milk Marketing Federation (GCMMF) – will be held on Thursday.
The polls for the post of chairman and vice-chairman of GCMMF, the milk federation that markets country's largest food brand Amul, are being held after a gap of two and a half years as the tenure of the current chairman, Ramsinh Parmar and vice-chairman Jetha Bharwad, is getting over.
It is worth knowing that GCMMF follows a unique election pattern. Theoretically, heads of each milk unions of Gujarat, which are member unions of GCMMF, elect their chairman. A total of 18 milk unions of Gujarat are member unions of the federation.
Interestingly, in eventuality of an election, their votes are calculated based on the business that the dairies transact with the federation during the financial year.
But in practice, since the exit of late Dr Verghese Kurien, who stepped down as founder chairman in 2006, it is party politics that has played a key role in choice of chairman.
In the last decade, BJP has gained virtual control of all the major milk unions of Gujarat. So, all eyes in the dairy sector are focused on the decision that the BJP top brass will take. In other words, it will be a selection made by the party leadership that will be declared as a unanimous decision taken by the board members.
In January 2018, Amul Dairy's chairman Ramsinh Parmar, who had joined BJP just a year ago, was elected unanimously as chairman of GCMMF.
Parmar was the senior-most and seasoned amongst all the 18 heads of milk unions but till he parted ways from Congress and joined the saffron fold, he never got elected as chairman of federation.
Like 2018, Banas Dairy's chairman and former minister of state for health and family welfare Shankar Chaudhary is said to be another front-runner for the chairman's post. But the decision of repeating Parmar or replacing him with Chaudhary or selecting any new face depends on the equations between the co-operative leaders and the party leadership.
In 2018, Jetha Bharwad, the BJP MLA from Shehra and chairman of Panchmahal-based Panchamrut Dairy had retained the post of vice-chairman of GCMMF.
Bharwad had become GCMMF's first vice-chairman as part of compromise formula in December 2015 when Gujarat's dairy sector was split into two camps. But a compromise was struck with the intervention of state leadership. The special post was created for the first time in the history of the 1973 set up federation by bringing a change in its by-laws.