'Family farmers' mint money with homes delivery of veggies | Vadodara News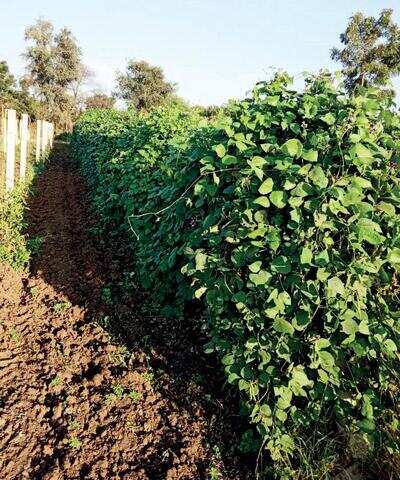 Vadodara: In times of coronavirus pandemic, Barodians are not only relying on their family doctors to keep themselves fit but also on their family farmers.
With lockdown restricting movements and vegetable vendors being identified as 'super spreaders' by local authorities, the demand for a family farmer who would deliver vegetables at home sky-rocketed. A concept largely unheard of, it was started by a few farmers some years ago so that people can have fresh and healthy vegetables sitting at home every week.
Within three months these farmers' customer base has almost doubled and many have been kept in waiting as they may not be able to fulfil the supplies.
"We used to supply vegetables to 100 houses before lockdown, but during and after the lockdown that number has increased to 150. We have also asked 100 other families to wait until next season as we cannot cater to so many families at a time," said farmer Vanrajsinh Chauhan.
Chauhan and two other farmers have got together to supply vegetables in Vadodara city. "People want fresh and good quality vegetables right now. We had started the concept with the same intention as we do not use any pesticides or chemicals in our farm," said Chauhan, who has his farm on Nareshwar Road in Shinor taluka.
"From 25 families before lockdown, the number has increased to 40 now," said Kaushil Patel, a resident of Gorwa who raised another group of farmers. Patel, who believes in consuming indigenous food and items, explained the farmers in Sadhli village in Shinor taluka about the concept of the family farmer and how their income can increase. "The farmers' annual net income is now Rs 6 lakh. It would not have been so much had they been selling their produces in market," Patel said.
Chauhan too said that his income has doubled since he started delivering vegetables directly to customers. "I sell the vegetables at the same price at what they would be buying from the market, but our products are chemical-free," Chauhan added.