Fee row: Self-financed schools log out of online classes | Vadodara News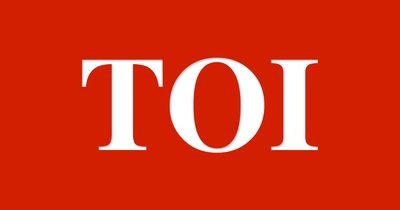 Vadodara: In the latest bout of tug of war between self-financed schools and state government, students and parents have become the victims. A day after the state asked schools not to collect tuition fees till they are closed, the self-financed schools suspended online education from Thursday.
On Wednesday many parents having their wards in the unaided private schools received circulars on Wednesday night informing that they will be calling off the online classes from Thursday.
Circulars issued by some of the schools in Vadodara city stated that they are calling off the classes as Gujarat government has refused to recognize 'online teaching'. In fact, the government's resolution mentions that it accepts central government's guidelines on 'digital and online education' and it also asked all schools, be it government, grant-in-aid and self-financed, to follow guidelines.
The circulars sent by schools did not go down well with parents. "We have been paying fees for all these years and in time, but in this extraordinary situation when many of us are facing economic trouble, the schools should not have abruptly stop online education," said a parent.
Another parent said, "Schools always have surplus funds which can be used during emergencies. The operational cost for schools have, anyway, reduced and many teachers have been laid off while salaries of others have been slashed."
"Nowhere the government has mentioned that online education should be stopped. But the schools through its letters and messages are spreading lies and creating confusion. The schools should immediately resume online education," said a parent Jignesh Rao, who said that he will start a digital movement against self-financed schools and the state government.
"Majority of schools in Vadodara do not have any reserve funds. If fees aren't paid, there is no way we can pay even 50 to 70 per cent salaries to teachers. If not us, government should at least have some apathy with teachers," said Sheetal Mehta, president of Vadodara Shaher Shala Sanchalak Mandal.
He added that as of now schools have stopped online education, but if government will not change its stand, schools will not even be able to pay property tax and may even shut down.