Feisty labourer fights off crocodile | Vadodara News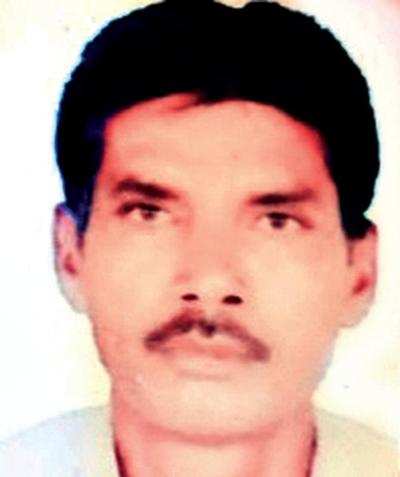 Vadodara: A 46-year-old resident of Waghodia taluka narrowly escaped death after being attacked by a 10-foot long crocodile in Dev River.
Jagdish Vasava, a resident of Patiyapura village, put up a fight against the reptile forcing it to let him go. Vasava was admitted to SSG Hospital after suffering severe injuries on his hands and chest. Forest officials have set a trap on the banks of Dev River to rescue the crocodile.
Vasava, a casual labourer, went to the river bank on Wednesday night to take a bath. "The crocodile suddenly attacked Vasava and caught hold of Vasava's hands. The reptile began dragging Vasava inside the water but he put up a fight," said a forest official from Waghodia taluka. The water was very shallow so the reptile couldn't drown Vasava who hit the reptile with his bare hands.
"After few minutes, the reptile let him go. But Vasava suffered severe injuries. Some passers-by heard his loud cry and rushed to help him," the forest official said. This is the second incident of crocodile attack in Dev River in the last 15 days.
On July 3, an adult crocodile had killed Mangiben, a resident of Mahadevpura village when she was washing clothes on the bank of the river.
"We have been urging the villagers to stay away from the river. Several signboards have been put up asking people to not enter the river," said Chandrika Chaudhary, range forest officer (RFO), Waghodia.