Film financier, PNB manager planned to siphon off Rs 200cr | Vadodara News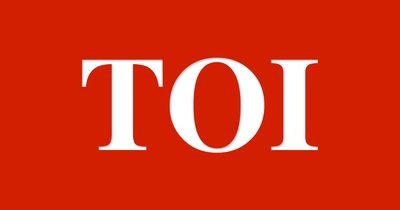 Vadodara: Investigation into the defrauding of the defunct Anyonya Cooperative Bank Ltd (ACBL) has revealed that the two masterminds, who were arrested, had planned to siphon off nearly Rs 200 crore from the bank.
Crime branch had arrested the prime accused Rahul alias Sachin Shah and Punjab National Bank (PNB) manager, Amol Mohod, last week.
"Mohod said that he wanted to pocket over Rs 100 crore, quit the job and enjoy his life. They had been making this plan for quite some time," said Jaydeepsinh Jadeja, DCP (crime).
"Shah has committed such fraud in the past and was even arrested by the CBI in 2012. He knows how to duck investigations and cover up his involvement. Shah has been evasive during questioning," a crime branch official said.
Shah had financed a Bollywood flick 'Maximum' in 2012 and was even planning to sign up actor Amitabh Bachchan for a project in the same period,' police said. He has a 14th floor flat in the posh Andheri (west) locality and owns two sedans that have been seized by the police.
The cops arrested this gang of four including Kiran Kumar Panchal and Bhupesh Surti, three days ago for siphoning off Rs 1.75 crores deposited by ACBL in PNB.
The accused posed as ACBL liquidator and transferred the money from PNB to Central Bank of India before withdrawing it. "One of the accused Hitesh Kareliya, who is yet to be nabbed, is also an accused in a similar Rs 18 crore fraud committed in Ahmedabad. CID (crime), Gandhinagar wants custody of Shah and Mohod to investigate that case," Jadeja added.