Gaekwads write to railway minister | Vadodara News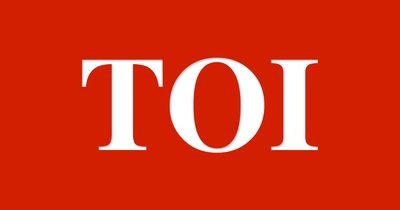 Vadodara: The campaign to save the sprawling garden of 106-year-old Pratap Vilas Palace in Lalbaug from a proposed railway building is gathering momentum.
The royal Gaekwad family has written to railway minister Piyush Goyal and urged him to put brakes on the multi-storeyed building proposed in the lawns right in the front of the palace
On Thursday, Gaekwads had initiated an online petition to save the palace that was constructed by the visionary ruler Maharaja Sayajirao Gaekwad. "We have requested the government to intervene and save this heritage property," said Radhikaraje Gaekwad, member of the royal family. Shubhanginiraje Gaekwad wrote to Goyal in her capacity as the chancellor of M S University.
Another prominent Barodian Sanjeev Shah, who is a chartered accountant, too contacted former railway minister Suresh Prabhu on Friday and sought his intervention. "Prabhu was the minister when the railway university was inaugurated. I apprised him of the damage this proposed building could cause to the façade of the grand palace. He has promised to take up the matter with Piyush Goyal," Shah, ex-director of Container Corporation of India Ltd. (CONCOR), a PSU under railway ministry, told TOI.
The Gujarat chapter of Indian National Trust for Art and Cultural Heritage (INTACH) too has stepped in to save this iconic heritage structure. Sanjeev Joshi, co-convener of INTACH, Gujarat has written to the director general of National Academy of Indian Railways (NAIR) and requested him to change the location of the proposed building.
"Heritage buildings cannot be seen as isolated monuments. They have to be protected in totality including the landscape around the heritage structure. Hence it is important to protect and preserve the open space in front of Pratap Vilas Palace," Joshi said. In fact, in 2018, INTACH, Vadodara had initiated a study of the entire Pratap Vilas Palace premises to preserve the heritage, landscape and biodiversity park.
Joshi has offered help to the railways in identifying another space for constructing the new building in the palace campus.
The palace has been in the possession of railways since 1961.