Life term for VMC clerk who killed wife, daughter in 2017 | Vadodara News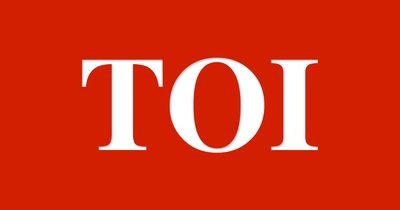 Vadodara: A clerk of Vadodara Municipal Corporation (VMC) was sentenced to life imprisonment on Friday for killing his wife and daughter in October 2017.
The court of additional sessions judge G D Pasi also fined accused Ragesh Raj (48) Rs 10,000 for his crime.
According to details of the case, Raj, a clerk at ward 9 office of VMC, had stabbed his wife Daksha (42) on October 23, 2017 morning.
Prior to the incident, the couple had been having verbal altercations for quite some time as Daksha wanted to meet her parents on the occasion of 'Bhai Bij'. On the fateful day, the couple again had heated arguments following which Raj stabbed Daksha. When their 21-year-old daughter Mrunali intervened, Raj stabbed her as well. Hearing the screams, their two other children Parthvi and son Revant rushed to their help, Raj attacked them too, but they escaped with minor injuries. After committing the crime, Raj had surrendered before the police.
Later, during the trial, he refuted the charges of murder against him. "The complainant and key witnesses were accused's daughter and son so there were no possibilities of them making up a story. There were forensic and other evidences too, which proved that Raj had murdered his wife and daughter, and these were upheld by the court," said additional public prosecutor D J Nalierwala.
The court while convicting Raj also observed that instead of moving on over petty domestic quarrels, he kept a rift in his mind and committed an offence like a double murder. "No matter how serious differences between a couple are there, no person has a right to take away another person's right," the court observed.