nCov snuffs out two more doctors' lives in Vadodara | Vadodara News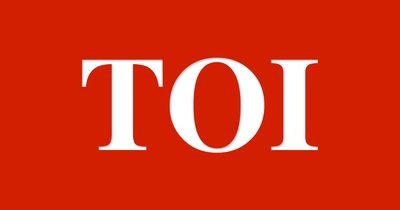 Vadodara: Two more doctors, who tested positive Covid-19, have died in Vadodara since Wednesday.
The deceased include a veteran gynaecologist who was also the superintendent of the GMERS Hospital at Gotri as well as a prominent private practitioner.
On Wednesday night, Dr Vishal Gupta — a leading physician who was a consultant at a private hospital in the city — died after being treated for the last few days. Gupta (42), was admitted to a private hospital in the Gorwa area of the city after he tested positive.
His condition worsened over the days and he succumbed after a series of complications due to Covid-19.
Gupta was popular among residents of Vasna Road and surrounding areas. He had done his schooling and studied medicine too in Vadodara. Concerns were already being expressed regarding his health since the last few days.
Dr L N Chauhan had to get himself admitted at the GMERS Hospital where he used to be a superintendent. Chauhan had approached the hospital on Monday after he had tested positive for Covid-19. Sources in the VMC said that 73-year-old Chauhan was suffering from diabetes and hypertension.
Officials believe that the co-morbid conditions may have led to the deterioration in his health. Chauhan had served at several hospitals attached to medical colleges across the state before settling down in Vadodara.
He was amongst the first superintendent of the GMERS Hospital here.
With the two deaths on Wednesday, three prominent doctors in the city have succumbed to Covid-19 so far.
Earlier on July 9, Dr Amit Shah, who was a popular physician in the Waghodiya Road area, had died due to Covid-19.