Three doctors among 40 found infected in Narmada | Vadodara News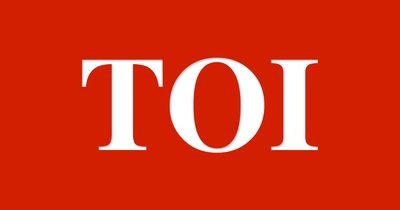 Vadodara: The Narmada district reported 40 new Covid-19 cases on Thursday. It has the highest number of cases in a day for the district that is adjacent to Surat one of the worst affected. The district authorities are considering imposing a strict curfew in nights to contain the spread.
"Out of 40 cases, 23 are from Rajpipla and are related to each other. Three doctors, who are private practitioners, had visited their families in Surat that is witnessing rapid increase in Covid-19 cases. These doctors have tested positive. They met many patients who too got infected along with their friends and families," said Dr R S Kashyap, epidemic medical officer, Narmada.
"The other 17 are from different talukas in Narmada. All those who were reported positive in the last 24 hours had been to Surat recently," Kashyap told TOI. The total number of Covid cases in Narmada have reached 272 while 135 have been discharged. Only one death has been reported in the district so far.
In June, 43 personnel of state reserve police (SRP) and their family members were reported positive, sending the police department into a tizzy.
The personnel of Narmada Battalion that guards the Sardar Sarovar Dam were also a part of the group that was posted in Surat during the lockdown. The district had witnessed its first Covid-19 case in April and at one point of time even bent the curve.