Woman kills husband over domestic squabbles | Vadodara News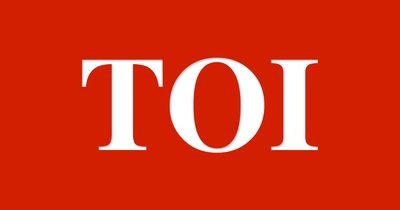 Vadodara: A 39-year-old woman from Chhalier village in Desar taluka was arrested for hacking her husband to death following heated arguments on Tuesday.
Police said that the accused Ramila Solanki and her husband Rajendra used to fight often over petty issues.
On Tuesday afternoon too, the couple was engaged in a heated exchange of words which ended after Rajendra's elder brother Pratap intervened.
A while later, when Pratap was sitting on the ground floor of the house with his mother, he again heard shouts. Hearing this, he again went to the first floor to check on the couple.
Pratap told the police that he was shocked to find that Ramila had killed Rajendra by hitting an axe on his head in front of their daughter Dimple.
According to cops, Rajendra was killed when he was taking a nap. As Dimple shouted their neighbours too rushed to the house and took Rajendra to health centre in Desar.
However, the doctor there declared him dead before admission.
Meanwhile, Pratap informed police and got Ramila arrested.
Ramila told police that she was tired of the daily fights with her husband due to which she killed him out of anger. Pratap also told cops that when he intervened between the couple earlier, Ramila was shouting that she will finish him off.